Extra Virgin Olive Oil Limited Edition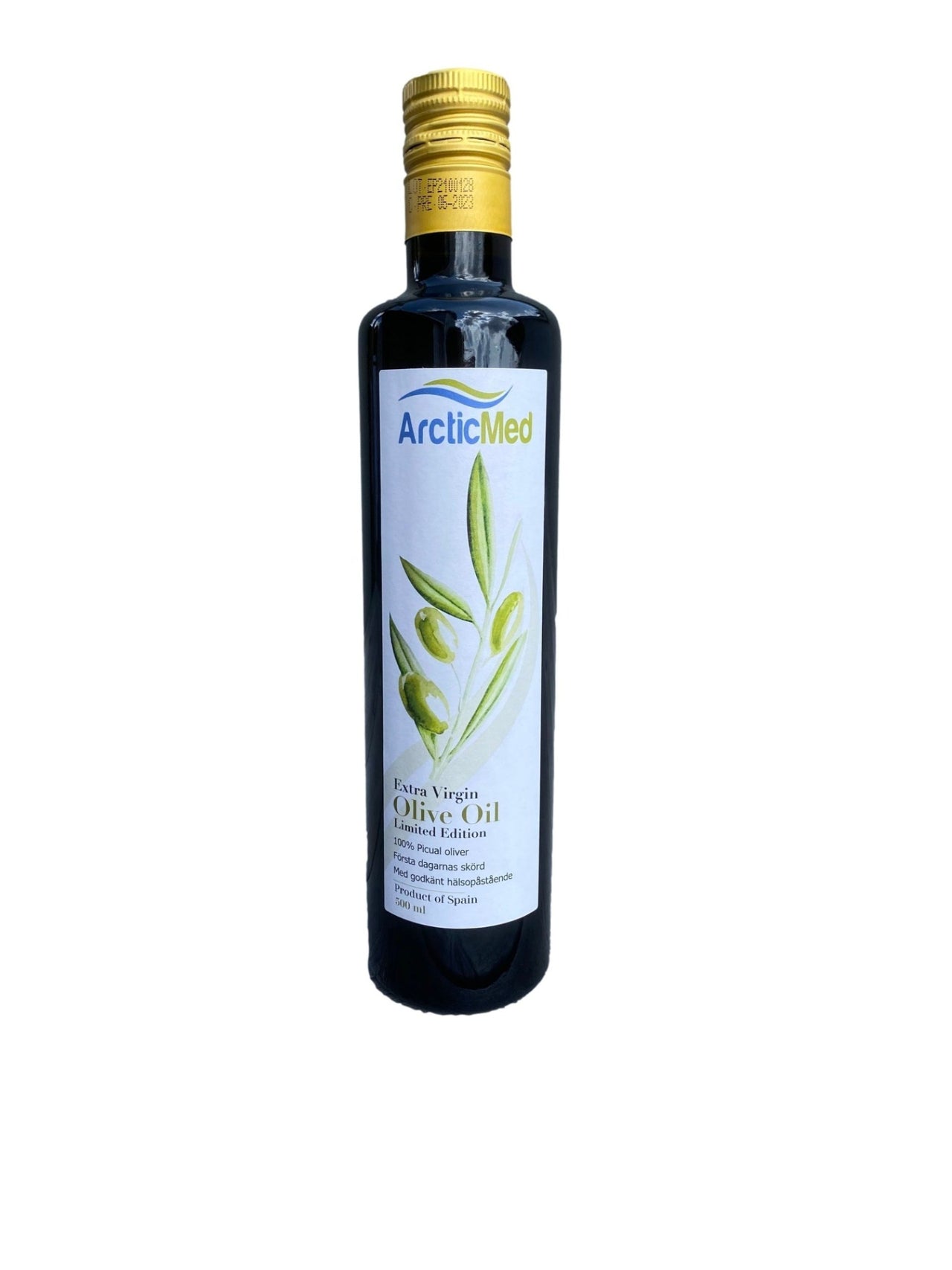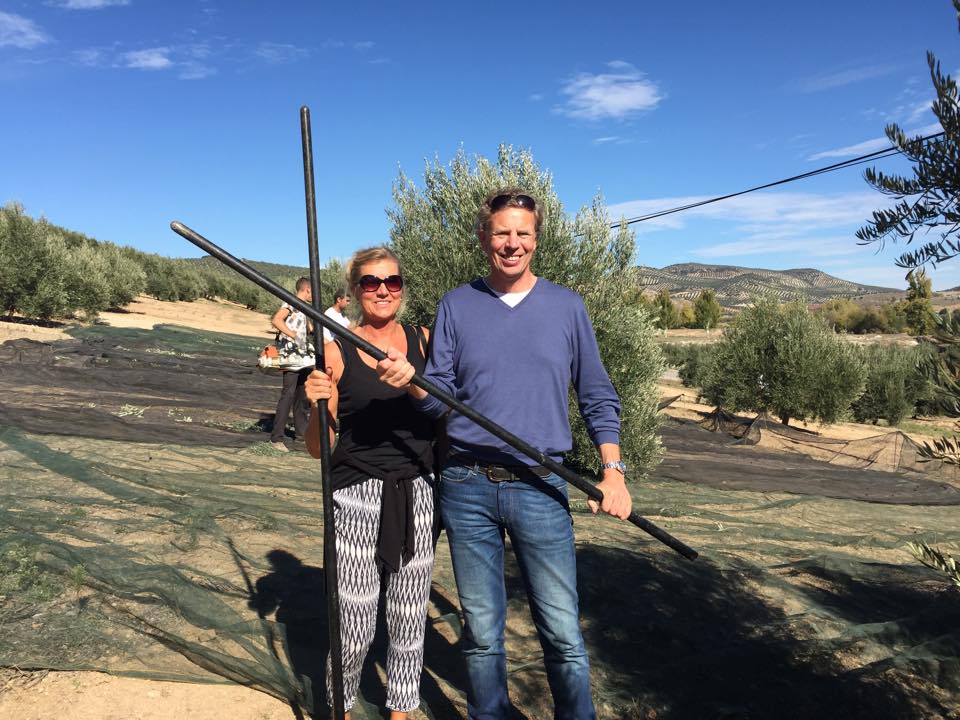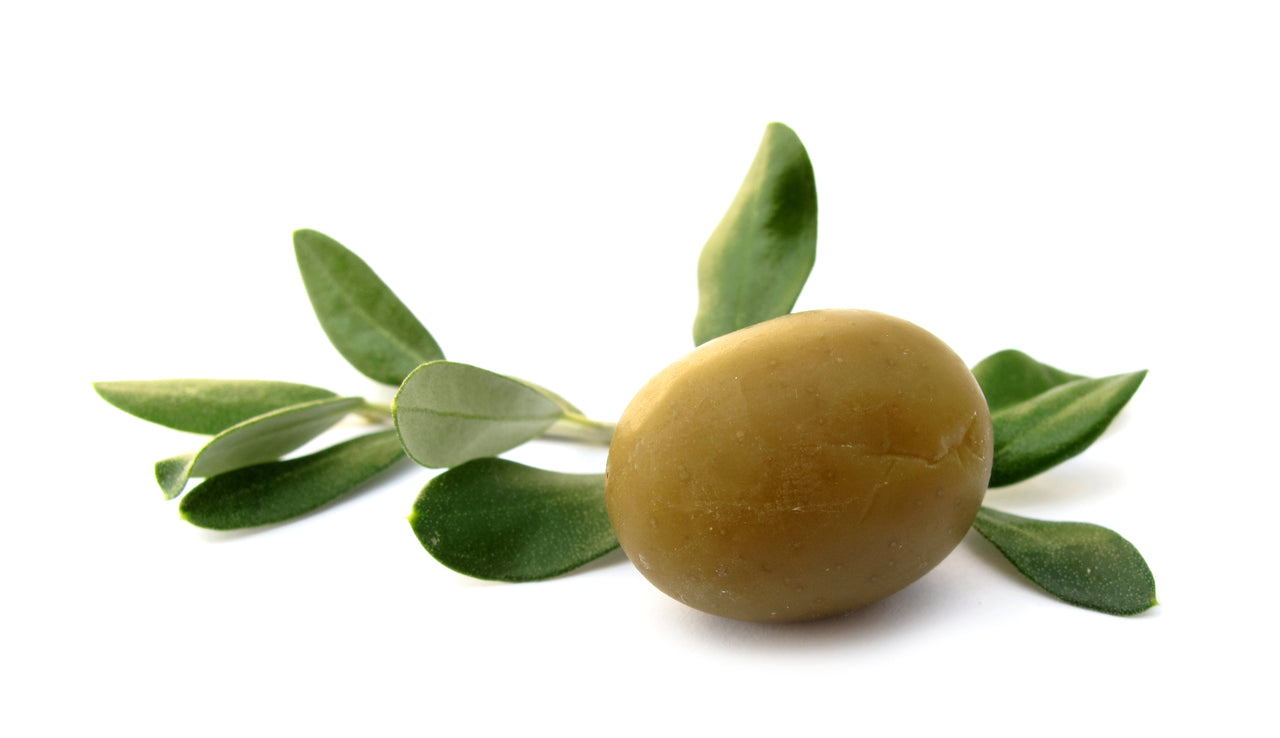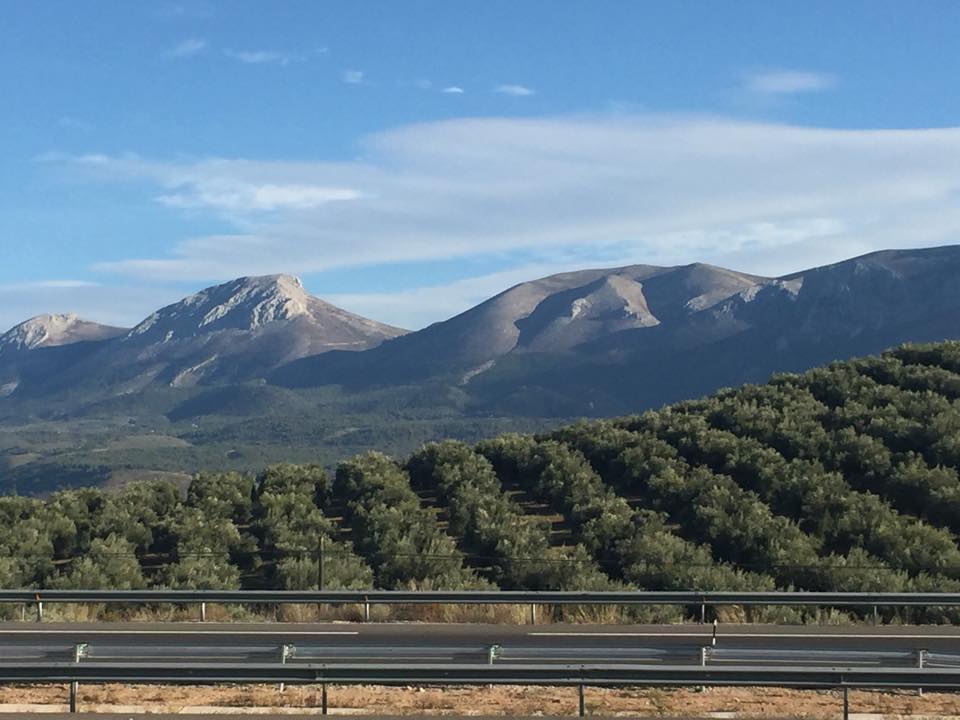 Description
More info
Key benefits
Ingredients
How to use
Our Extra Virgin Olive Oil stands out in a jungle of olive oils
With Approved EFSA Health Claim: Contributes to the prevention of LDL-oxidation. 
Description
Since we have high demands on the olive oil we use for our unique mix of fish oil in ArcticMed Omega-3 Premium, we often get the question of how to find an olive oil like the one we use.
The short answer:
It costs time, money, and effort.
A little longer answer:
We put great effort into finding, at each harvest season, producers who manage to produce an oil with the highest possible content of a number of bioactive substances that we consider to be of utmost importance.
This means that we send a number of extra virgin olive oils from different manufacturers to be analyzed at an independent laboratory.
Unfortunately, only a few producers are able to meet the criteria we set up.
Only Extra Virgin Olive Oil that meets all the extreme requirements we have set up will be used in the secret blend of ArcticMed Omega-3 Premium.
Any extra supply will be sold in limited edition 500ml bottles.
Since this is a truly limited edition, we have chosen to sell the olive oil only through our webshop and at the same price to all customers (resellers and end customers).
Warm greetings
Micke Marcko CEO Arctic Health AB
This year's harvest
This year I am happy to announce that the olive oil we sourced from high altitude in Spain meets and even surpasses all my criteria in the lab tests.
As many of you may know, I have extreme quality demands on the olive oil that I use to mix with the fish oil in what becomes ArcticMed Omega-3 Premium. Some years, there will also be enough extra virgin olive oil to be bottled separately in limited edition, bottles.
My demands for the content of healthy substances are extreme, which unfortunately makes it hard to find a supplier who can deliver an olive oil that meets my criteria.
Why ArcticMed?
ArcticMed Extra Virgin Olive Oil is a laboratory-tested product with a uniquely high standard.
Several leading health professionals use and recommend our products.
Product information
Extra Virgin Olive Oil focuses on health effect
From the first 5 harvest days of the season (to get maximum of antioxidants)
Only from olives that grow >1000 meters above sea level (to get maximum of antioxidants)
Cold-pressed and only mechanically processed
Limited Edition
Tested by an independent laboratory to ensure high content of healthy bioactive substances (hydroxytyrosol, oleocanthal, oleuropein, and more)
EFSA-approved health claim that the oil contributes to the protection of LDL cholesterol oxidation (arteriosclerosis) due to its high content of hydroxytyrosol.
High content of the bioactive anti-inflammatory component oleocanthal gives a light burning or stingy aftertaste. A fascinating and healthy substance (read more here)
Very low acidity <0.2 reference 0.8 (lower value=better quality)
Very low in polyunsaturated fat (the lower the better)
Very low peroxide level (Low peroxide=higher resistance against oxidation)
100% Picual olives (high content of polyphenols)
500ml dark glass bottle
Excellent for cooking (the high content of antioxidants makes it extra durable when frying)
The perfect gift (who would not like to receive a limited edition "bottle of health")
Key benefits

Heart Health: Extra virgin olive oil is rich in monounsaturated fatty acids, which are known to help reduce bad cholesterol levels in the blood. It also contains polyphenols, which have anti-inflammatory and antioxidant properties that may help protect the heart.
Cancer Prevention: The polyphenols in extra virgin olive oil have been found to have anti-cancer properties, particularly for breast, colon, and prostate cancers.
Brain Function: The high levels of monounsaturated fatty acids in extra virgin olive oil may help improve cognitive function and memory. Studies have also shown that consuming extra virgin olive oil may help reduce the risk of developing dementia.
Skin Health: Extra virgin olive oil contains antioxidants and vitamins E and K, which help protect the skin from damage caused by free radicals. It also has moisturizing properties that can help keep skin looking healthy and youthful.
Digestive Health: Consuming extra virgin olive oil has been shown to help improve digestive health and reduce the risk of digestive disorders such as ulcers and gastritis.
Anti-Inflammatory Properties: Extra virgin olive oil contains oleocanthal, a compound that has been found to have anti-inflammatory properties similar to ibuprofen. This makes it a great choice for those with inflammatory conditions such as arthritis.
Weight Management: The monounsaturated fatty acids in extra virgin olive oil may help reduce hunger and promote feelings of fullness, making it a useful tool for weight management.
100% Picual variety olives.
ArcticMed Extra Virgin Olive Oil contributes to the protection of blood lipids from oxidative stress (LDL-cholesterol oxidation).
The beneficial effect is obtained with 22ml (20g) of ArcticMed Extra Virgin Olive Oil daily.
Tips for using olive oil:
Drizzling it on a salad or adding it to a salad dressing
Drizzling it on freshly made bread
Using it instead of other fats when frying or sautéing

Previous Product

Next Product