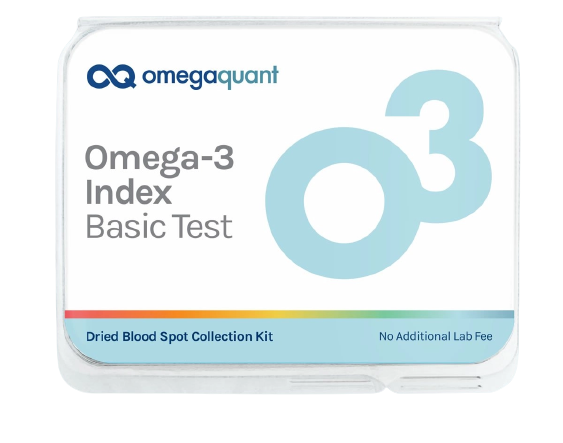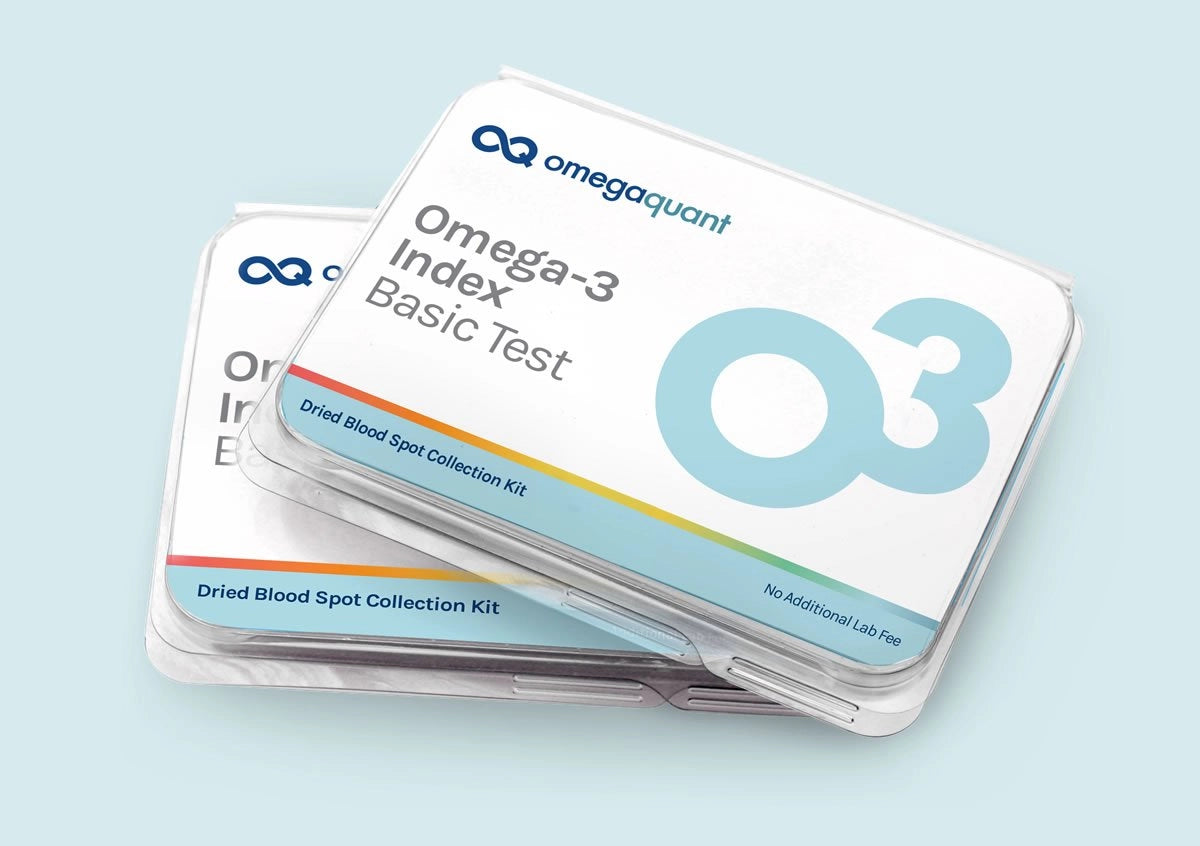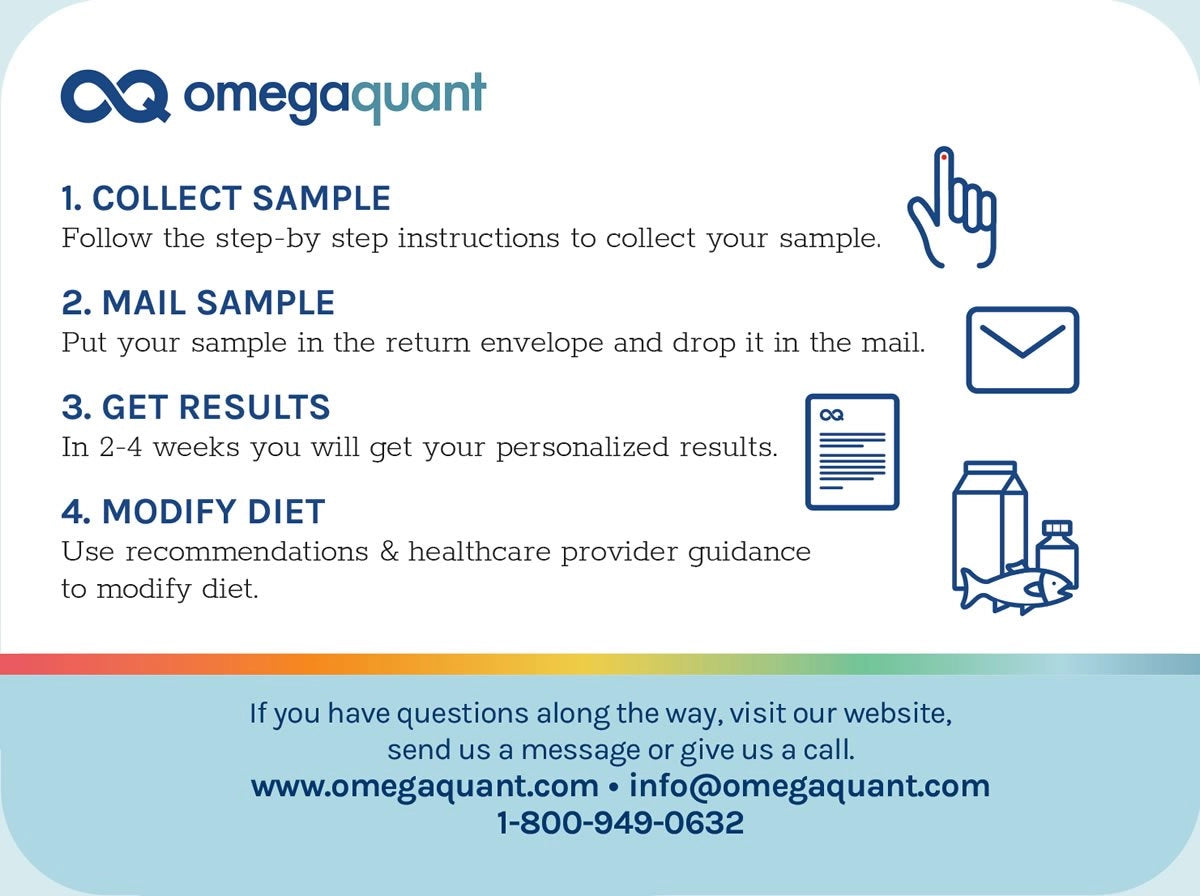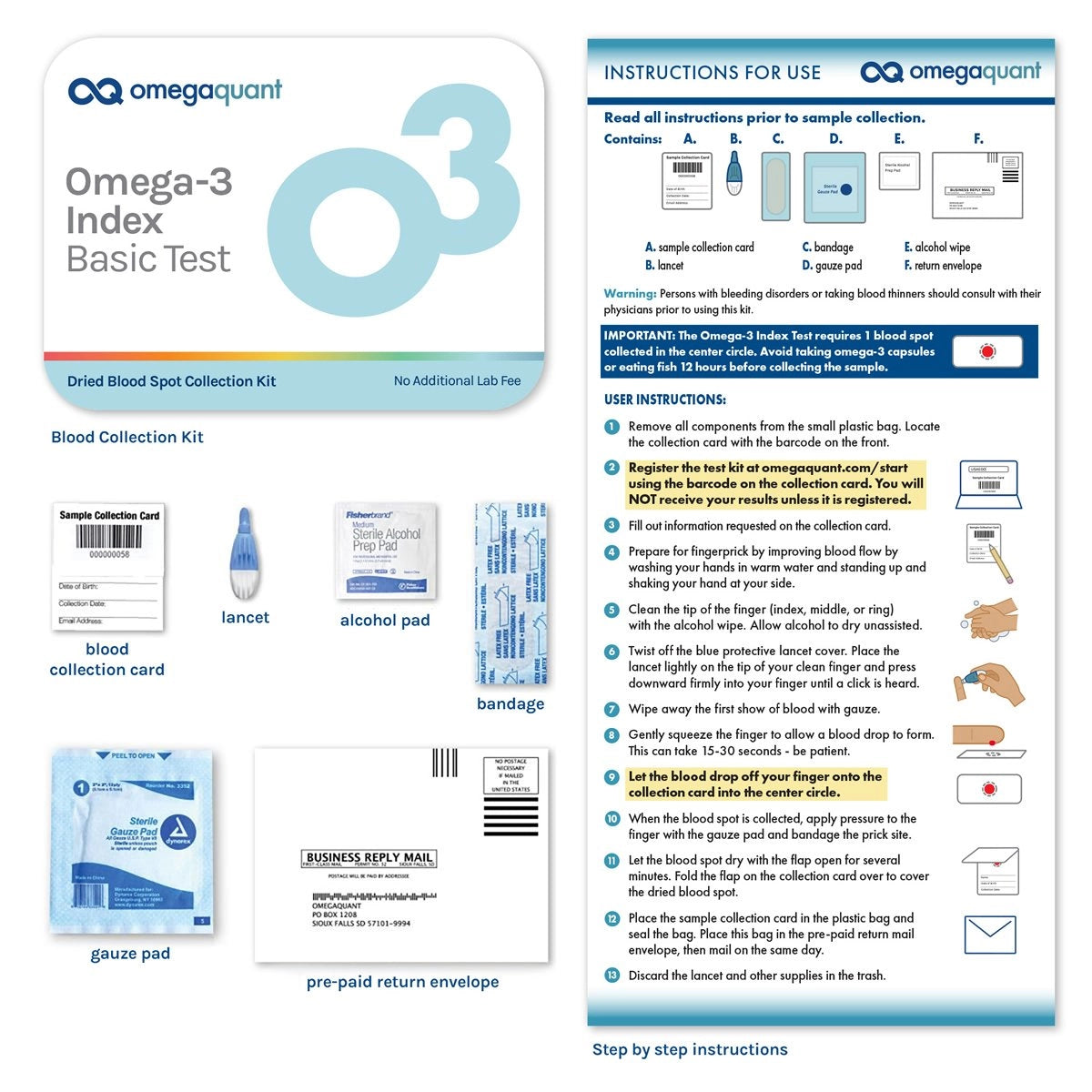 Description
Fatty acids included in the test
Key benefits
Instructions
The Omega-3 Index Basic Test measures the amount of EPA and DHA in the blood. Studies show above 8% is the optimal level of omega-3.
When you take an Omega-3 Index test it gives you a percentage, which is simply a measure of the amount of EPA and DHA in your blood. An Omega-3 Index of 8% or higher is ideal, the lowest risk zone. However, most people hover around 6% or below. And unfortunately, some people are at 4% or below – the highest risk zone.
Raising your Omega-3 Index to the desirable zone of at least 8% will help ensure you are getting enough of the right omega-3s — EPA and DHA — to protect your health.
EPA & DHA.
Easy-to-use, do it yourself fingerprint test
Independent laboratory (OmegaQuant) in Scotland following the top quality standard (DIN ISO 15189)

Previous Product

Next Product

Your results. Supported by science.
Actionable: Fatty acid levels start changing as soon as you change your omega-3 dosage, diet and lifestyle and stabilize in 3-4 months.
Personalized: Personalized dietary recommendations based off your test results.
Certified: All samples are processed in a central CLIA-certified laboratory.
Validated: The same validated and standardized sample processing methodology used in over 200 research studies.
Compare: Reference ranges show you how you compare to your peers.
What Does Your Omega-3 Index number mean?
People often buy
Total price:
2 396 kr
2 767 kr