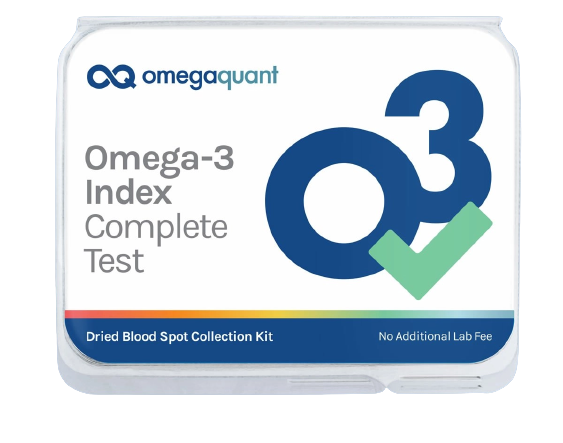 Omega-3 Index Complete Test
1 197 kr
The Omega-3 Index Complete Test is a comprehensive and easy-to-use test kit that empowers you to take control of your health and well-being. With just a simple finger-prick blood test, you can accurately measure your Omega-3 Index - a critical marker of your omega-3 fatty acid levels in the body. These essential fats play a vital role in supporting heart health, brain function, joint mobility, and overall inflammation reduction. Research shows that an Omega- level of 8% to 12% in your Red Blood Cells is vital for health. A level below 4% indicates deficiency putting you at high risk for a multitude of health issues such as heart disease, Alzheimer's, eye disease, and more. The Omega-3 Index Complete goes beyond traditional omega-3 testing. Not only does it measure EPA and DHA, the two most crucial omega-3s, but it also assesses the omega-6 to omega-3 ratio, and all 24 fatty acids as well as trans fat index, providing a comprehensive view of your fatty acid balance. Upon receiving your results, you will gain access to personalized recommendations and expert insights. Armed with this knowledge, you can make informed decisions about your diet and lifestyle, as well as how much Omega-3 you need to supplement with to promote long-term health benefits. We use an industry-leading laboratory (OmegaQuant), ensuring accurate and reliable results. Join thousands of satisfied customers who have already ensured that they know their omega-3 levels and how to optimize it. Don't leave your health to chance; take the first step towards a healthier, happier you. Order our Omega-3 Index Complete Test today and embark on your journey to optimal health!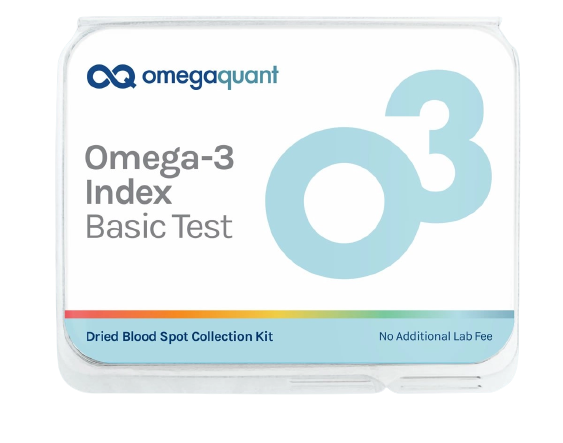 Omega-3 Index Basic Test
697 kr
The Omega-3 Index Basic Test measures the amount of EPA and DHA in the blood. Studies show above 8% is the optimal level of omega-3. When you take an Omega-3 Index test it gives you a percentage, which is simply a measure of the amount of EPA and DHA in your blood. An Omega-3 Index of 8% or higher is ideal, the lowest risk zone. However, most people hover around 6% or below. And unfortunately, some people are at 4% or below – the highest risk zone. Raising your Omega-3 Index to the desirable zone of at least 8% will help ensure you are getting enough of the right omega-3s — EPA and DHA — to protect your health.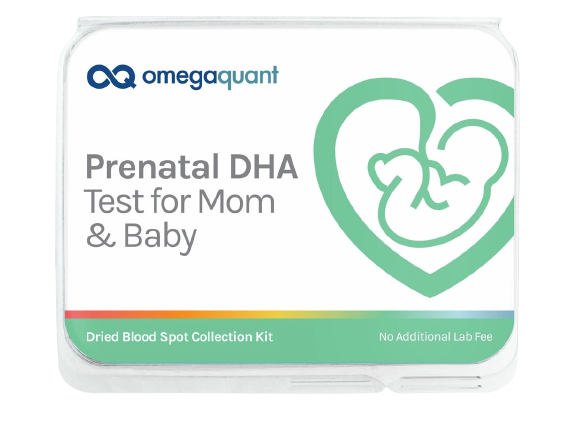 Prenatal DHA Test
597 kr
The Prenatal DHA Test measures the amount of DHA in the blood. Studies show 5% is the level women should shoot for during pregnancy and when breastfeeding. Do You Know Your Prenatal DHA Level? Once you know your Prenatal DHA level, you can personalize your diet to safely change your level in as little as two to three months. The goal is to reach a Prenatal DHA level of 5% or higher. Taking ArcticMed Omega-3 Premium daily can get you to 5% or higher.  It's good to aim for getting both EPA and DHA if possible.  Why the Prenatal DHA Test? DHA (or docosahexaenoic acid) is an omega-3 fatty acid found in fish, fish oil, and prenatal supplements that is an important nutrient for a healthy pregnancy. The Prenatal DHA Test, which is a measure of DHA in blood, lets you know if you are getting enough of this key nutrient for both you and your baby. For you, DHA is important because studies have shown that women with higher DHA blood levels are less likely to have early preterm birth. For your baby, DHA is important for brain, eye and immune system development.
Would you like to become an ArcticMed ambassador?
Become part of the ArcticMed family and get paid if you recommend ArcticMed